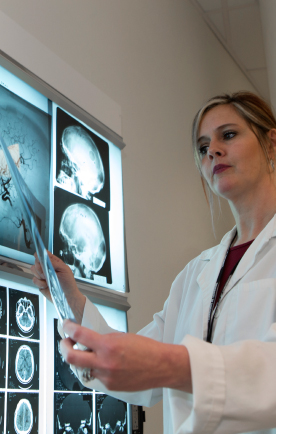 UC Health Imaging combines great services with the region's top radiologists, and has convenient locations throughout the Greater Cincinnati region. Our radiologists are consistently recognized by Best Doctors in America and Top Doctors in Cincinnati for our exceptional patient care.

For your convenience, UC Health has one phone number for scheduling diagnostics at University of Cincinnati Medical Center, West Chester Hospital, Drake Center and our outpatient testing centers. By calling (513) 585-TEST (8378), you'll be able to find available appointments at all diagnostic testing locations. Representatives are available to assist you Monday through Friday from 7:30 a.m. to 5:30 p.m.

Some University of Cincinnati Physicians practices order diagnostic tests related to their specialties and will provide the information you need for scheduling them during your visit.

Cutting Edge Technology Lending Quick and Accurate Results Housed with the latest in cutting-edge diagnostic capabilities, UC Health Diagnostic Services provide the most advanced imaging options. All of our facilities are fully digital, allowing data to be easily distributed and shared among our experienced imaging staff. The ability to view images from several locations ensures fast and accurate image and report distribution. In addition, perhaps the most important benefit of being digital is that each image is interpreted by physicians who subspecialize in the specific field of the image.